The definitive guide to living and working in the Cayman Islands.
Cayman's Trusted Resident Guide
The Cayman Resident is the most trusted guide to living and working in the Cayman Islands. Considered to be the "encyclopedia of the Cayman Islands" it reaches over a half million unique print and digital readers every year---both new and existing residents turn to the Cayman Resident for up-to-date information on relocation and curated local business content.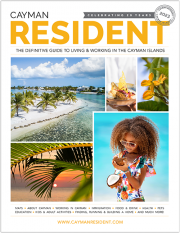 Free Print Magazine
The high-quality, glossy magazine has evolved over the last eighteen years and boasts over 400 fact-packed pages, organised into 30 chapters. Available free of charge at over 350 distribution points across the Island and overseas, it is designed to let readers discover and learn about all aspects of life in the Cayman Islands.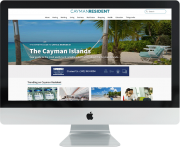 #1 Website for Cayman Residents
With top search engine rankings and trusted recommendations Island-wide, the CaymanResident.com website is the best way to reach both new residents and existing residents who are searching for specific information about moving, living, or doing business in the Cayman Islands.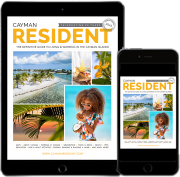 Digital Edition eBook
The free digital edition eBook extends the reach of the Cayman Resident magazine to a global audience and offers a convenient, portable platform for readers on Apple and Android devices. The digital edition also includes interactive email and website links and a powerful search feature.
I recommend that everyone keeps a copy of The Resident close by, as it is the most comprehensive guide for living and working in the Cayman Islands.
His Excellency Martyn Roper, Governor of the Cayman Islands

12k
Free Annual Print Distribution
40k
Avg. Monthly Web Visits
The Cayman Resident magazine, the new eBook version and the website are the most comprehensive guides for living and working in the Cayman Islands.
The Cayman Resident is an ideal guide for Cayman residents, new arrivals, investors, entrepreneurs, students, retirees and even visitors. The beautifully design and extensively researched physical guide complements the even more extensive online information ensuring that it is the best resource available for anyone living in Cayman, or wanting to call Cayman their home!